The Hendin School is now an Academy Feb 2016
We have moved to new premises so that we can educate up to 100 children. The school has been painted and has new kitchen and toilet facilities.
Our focus is to provide an enriching curriculum that will enable the children of the school gain the skills to be self sufficient in future life. We also believe the children should be happy and safe at school and have the opportunity to be intuitive and active learners.
We would like to thank Samwel and Joseph's dedication to the new school project, without them we wouldn't be changing so many lives through education.
Happy Christmas 2015
We hope you have a Merry Christmas and 2016 brings you joy and happiness. Thank you for your support in 2015, it has been our most successful year to date and one we are all so proud of. The photo below includes the children of the New Light Orphanage on Christmas Day.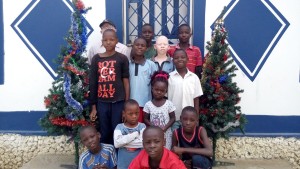 Endurance Challenge 2015
Samantha Jones was daredevil enough to conquer her fear of heights by flying in a Tiger Moth in aid of the Kenyan School Fund. The flight took place at Duxford in June and Sam held on with both hands and managed to complete the flight. Thank you Sam for being so fearless. The money raised will go towards the school food programmes.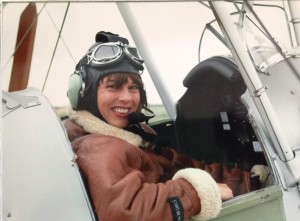 Maria Payne took on the phenomenal challenge of cycling from Lands End to John O Groats averaging 72 miles per day in aid of the Kenyan School fund. The challenge was completed in 14 days of stupendous cycling and we thank Maria for all her hard work. The sponsorship raised will help buy a gate at the Soma Leo Academy school.
School Trip to Haller Park 2014
The children of the Hendin school in Mombasa enjoyed an end of school educational trip to Haller Park. At the park they could see giraffes, zebra's, elephants, tropical fish and walk around the nature trail. I managed to speak to the children through skype and they said how much they enjoyed the day out and having lunch with a fizzy drink ! We would like to thank all of the supporters who made donations at the last quiz night so that the children could go on the trip. For some of them this is the first time they have been in a mini bus or even left their village. The head of the school Samwel informed me that the day out has enriched their lives and they can't wait to go on another next year.